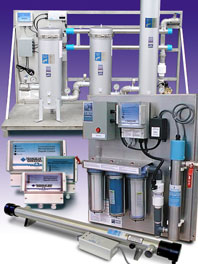 Water and
fluid management solutions
to meet the needs of any industry, site and/or location.
Worldwide distribution
.
Versatile, stand alone product technologies and/or integrated all-in-one systems to effectively meet the needs of any application and most if not all flow requirements.
Potable water, well water, process water, waste-water and sea water conditioning and treatment.
Conserve water; conserve energy, non-chemical, safe and cost effective methods and systems, sensing environmental need with intelligent solutions. The green way.
How to chose the right treatment system
and
water basics
. Possible products and/or systems to use to solve the problems at hand.
See
www.triangularwave.com
for additional technical and/or product information

Request a Quote